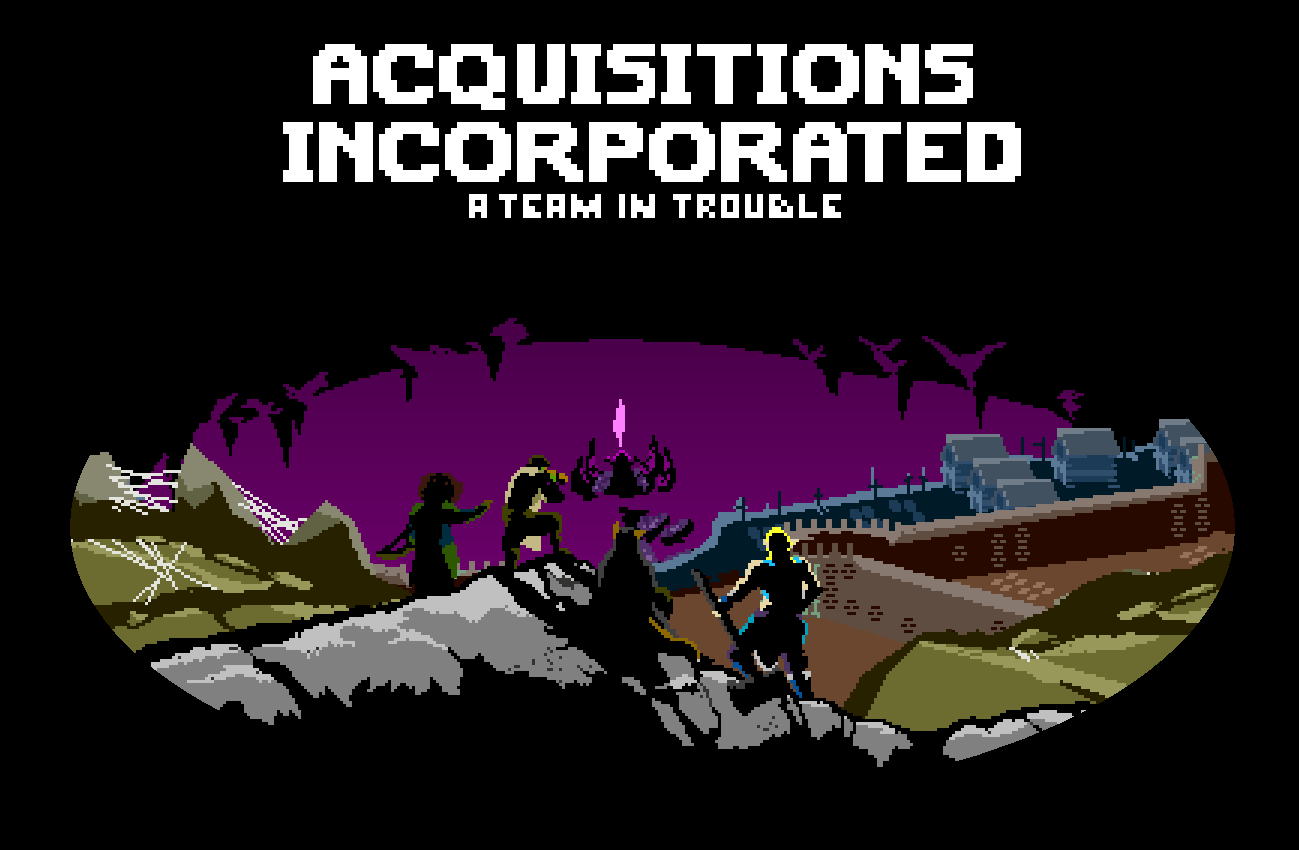 ACQUISITIONS INCORPORATED: A TEAM IN TROUBLE
A downloadable game for Windows
'Acquisitions Incorporated: A Team In Trouble' is a top down action dungeon crawler for PC where you (and up to 3 local friends) delve deep into a dangerous dungeon as newly hired employees of Acquisitions Incorporated to save your boss's team, The A Team! Collect coins to "afford" ultimate attacks, Discover and utilize powerful loot, and Survive harsh level challenges - each with their own style and mechanics!

4 New Hire team members to play as, classic (and secret) team members to unlock!
Unique passives, abilities, and ultimate moves that cater to different play styles.
A plethora of items to find that will change how you approach problems in the dungeon - some more useful than others.
Procedural level generation to keep levels new and challenging every time.
Shadow Council: Link the game to a Twitch.tv channel or set the Game's AI to change the game in real time with votes. No extra bots or plug-ins needed. Just type '!Pleasing' or '!Wanting' in chat when it's time to vote, and the game will do the rest.

Passwords: Save classic A Team members from capture to unlock them
as playable characters! Each member comes with a password, so you can quit and come back to unlock them again at any time.
Also, be sure to stay tuned to twitter.com/jbrooksdev for EXCLUSIVE PASSWORDS to content that can't be unlocked otherwise. Secret settings and characters will be revealed soon!

Thank you for playing!

To Donate: KO-FI.COM/JBROOKSDEV
To Hire Me: WORK@JBROOKSDEV.COM
NOTE: This is not an official Acq-Inc/Penny Arcade Product.
Acquisitions Incorporated © Copyright 2019 Penny Arcade, Inc.

Download
Download
Acquisitions Incorporated - A Team In Trouble! .exe
27 MB
Comments
Log in with itch.io to leave a comment.
To borrow the words of Jerry Holkins "This is Baller Extreme".